Soundproof Windows Upcoming Conventions & Trade Shows
Coming soon to a town near you! If you are able to attend any of the following Conventions or Trade Shows, we would love the opportunity to meet with you in person and discuss your soundproofing needs. Please feel free to contact us for additional details and/or free passes at our toll-free number: 877-438-7843, or via our online form. We attend 10 or more Conventions and Trade Shows per year, and not all are listed below.
September 29-October 1, 2016, AES: Audio Engineering Society
Los Angeles Convention Center, Los Angeles, CA

November 13-15, 2016, HX: Hotel Experience
Javits Convention Center, New York, NY
December 6-8, 2016, Vantage Hotels
Hard Rock Hotel, Las Vegas, NV

April 24-27, 2017, NAB: National Association of Broadcasters
Las Vegas Convention Center, Las Vegas, NV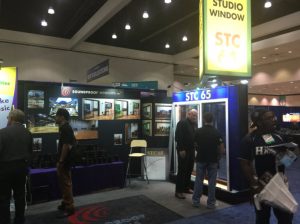 Come and see our exciting soundproofing products!